Building responsive, well-organized websites to help small businesses and nonprofits establish and enhance their digital presence.
I like working with good people and good organizations to help establish or enhance the digital presence of their businesses and nonprofits. Take a look below at some of the sites I've made.
Local entrepreneur, fitness enthusiast and busy mom Cathy Kerns knew West Seattle was missing something – a kick-ass place where clients of all ages and levels could come get a fantastic workout and have fun doing it. She needed a website that would help her grow an incredible community of sweat-a-holics.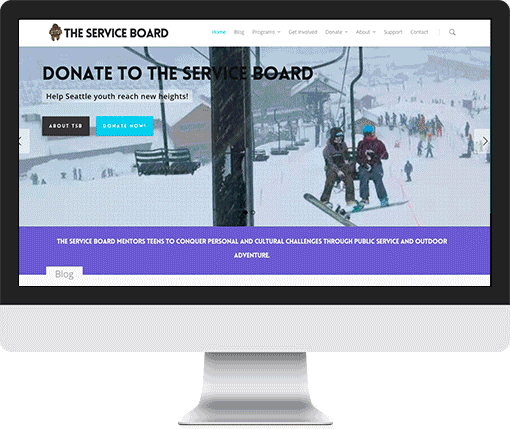 The Service Board mentors teens to conquer personal and cultural challenges through public service and outdoor adventure. TSB helps youth conquer literal and figurative mountains through community service, social justice training and snowboarding. They needed a site that reflected their strong, energetic community.
The Washington Bus is a statewide movement-building organization that increases political access and participation for young people across Washington State and develops the next generation of young leaders. They wanted a site that excited and informed the politics-minded youth they hoped to serve.